Japan's rapid modernization during the Meiji era brought about numerous major changes. The country's first railway, between Tokyo's Shinbashi district and Yokohama, began operating in 1872, 32 years after Kajima first set up shop. The government built this railway, although Kajima supplied gravel and other materials, marking the Company's first participation in what would become its principal business field. Japan soon experienced a nationwide railway building boom that was encouraged by the government, and Kajima began focusing on railway construction business from the 1880s. Subsequently, the Company built railways in Korea, Taiwan, and Manchuria.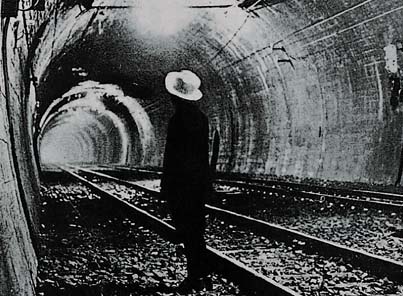 From 1891, Kajima built tunnels and handled other construction work for the Yokokawa-Karuizawa portion of the Shinetsu-Honsen line of Japan National Railways. Because of this activity, Iwazo Kajima, who was then the head of Kajima, became acquainted with the owner of the Kameya Inn (currently the Mampei Hotel), who encouraged him to purchase land in Karuizawa. Iwazo did so and used this land as the site for the construction of his own villa as well as six fully furnished rental villas for foreigners. He undertook the management of these rental villas as a side business and also planted trees on a large plot of land. These trees have grown up to form what is now known as Kajima Forest.

Japanese demand for electric power began surging from the early 1900s, spurring a nationwide boom in the construction of dams and hydroelectric power plants. In the 1930s, demand for civil engineering services related to railways and hydroelectric facilities was supplemented by considerable demand for such work as the creation of harbors, water and sewage systems, river embankments, and roads. Kajima aggressively advanced into these fields and accumulated broad expertise in civil engineering construction. From the 1950s, aiming for rapid economic revival after World War II, large national development and urban development projects were organized throughout Japan. A large portion of these projects involved electric power systems, principally hydroelectric power facilities, and Kajima was given the task of building many huge dams around the country.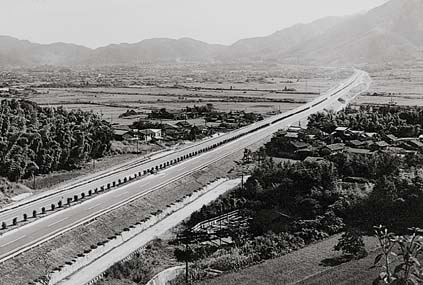 It is said that Japan's postwar reconstruction programs culminated with the 1964 Tokyo Olympic Games, and great efforts were made to ensure that a high-speed Shinkansen (bullet train) service between Tokyo and Osaka was begun by the opening of the event. Kajima handled numerous difficult portions of the Shinkansen route's construction, including the New Tanna Tunnel and a bridge spanning the Fuji river. Thus, the Company's superlative expertise in railway and civil engineering work made a momentous contribution to Japan's infrastructure development.