A PDF of the CSR Report can be downloaded from the links below.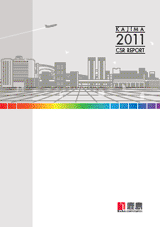 Entire Report
Download by chapters
Ensuring Compliance
Being a Company that People Are Proud to Work For
Providing Innovative Solutions for a Better Environment
Working Together with Local Communities
Communicating with Stakeholders

This symbol represents a PDF file.

Adobe Reader is required to download this file for viewing and printing.