Top Message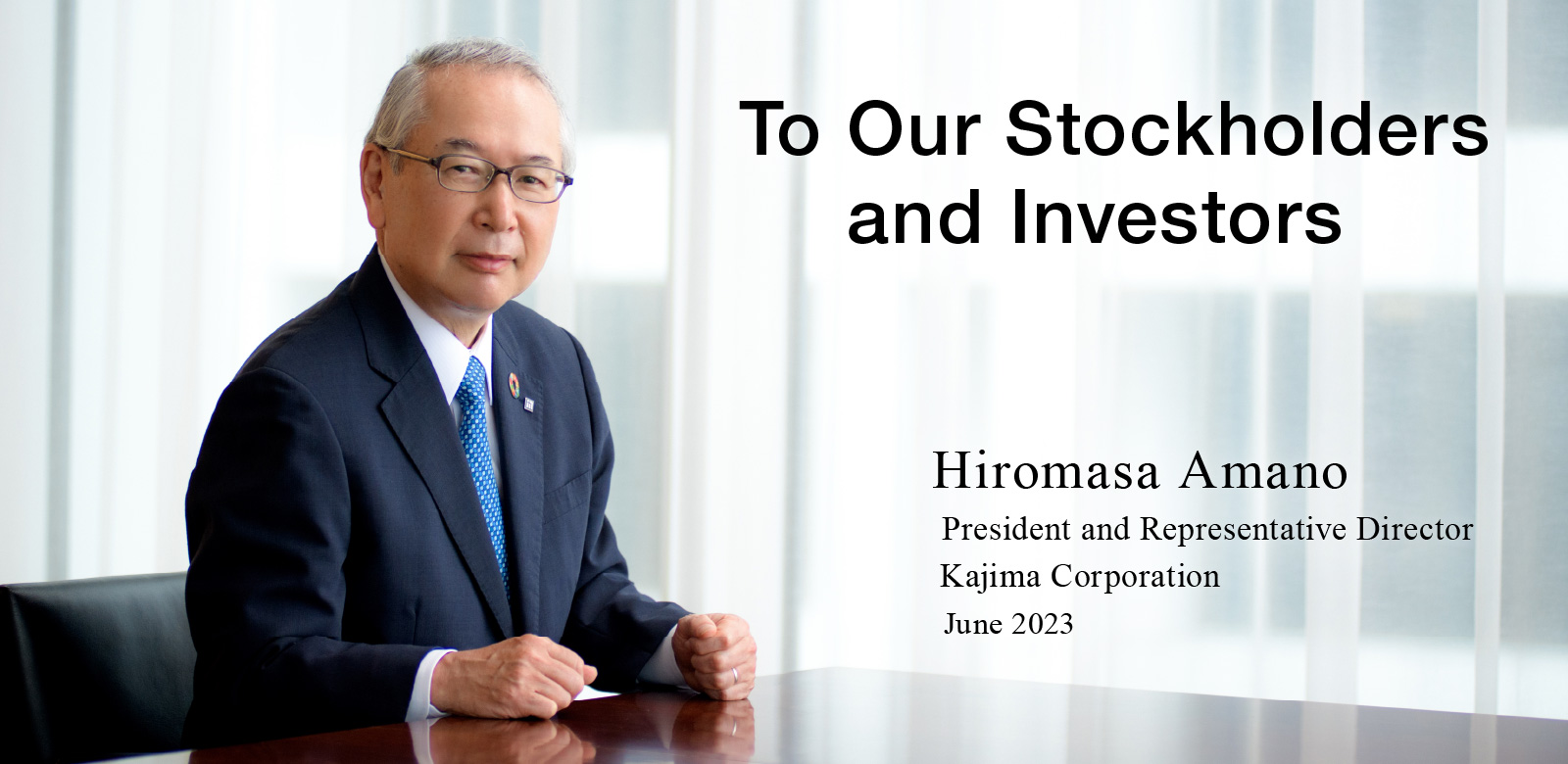 I would like to begin by expressing my sincere appreciation to all of Kajima's stockholders and investors. Thank you for your unwavering support.
The global economic outlook remains uncertain due to the ramifications of inflation and rising interest rates, mainly in the U.S. and Europe, and geopolitical risks such as the situation in Ukraine. In the domestic construction market, while demand stemming from robust public investment and recovering private capital investment has been increasing, material, equipment, labor and other construction costs remain on the rise and must continue to be appropriately addressed.
Under these conditions, the Kajima Group has steadily implemented measures and made investments in accordance with the Kajima Group Medium-Term Business Plan (FY2021–2023) with the goal of improving the productivity and competitiveness of its domestic construction business, while at the same time boosting the Group's overall profitability.
In fiscal 2022, the second year of the plan, our long-standing efforts resulted in high levels of sales and profits. Furthermore, we were able to enhance stockholder returns through increasing dividends for the third consecutive year and repurchasing our own stock for the fifth consecutive year.
Besides enhancing stockholder returns, we also strive to increase employee wages and improve working conditions for skilled workers. The Kajima Group is working to reinforce its management base and contribute to greater sustainability in the construction industry through delivering returns to each stakeholder.
In fiscal 2023, the final year of the plan, we will continue to steadily carry out measures and investments set out in the plan, while responding effectively to changes in the business environment, with the goal of achieving our business targets and realizing sustainable growth, even in a highly uncertain business environment.
We ask for your continued understanding and support as we pursue these objectives.