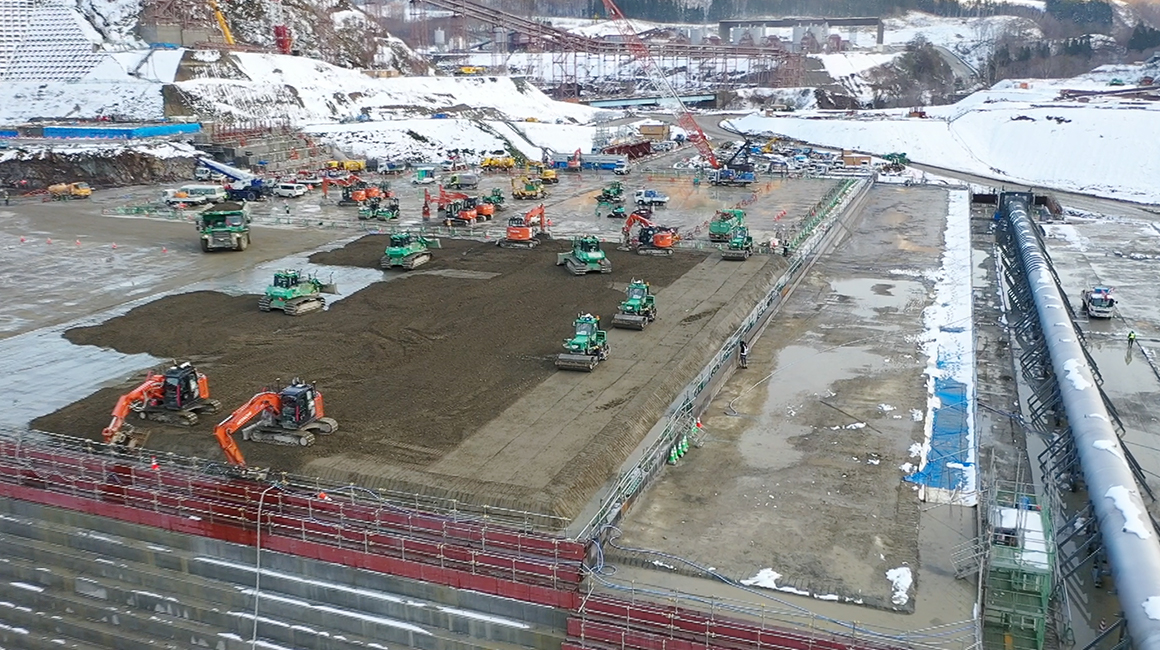 A4CSEL
"Transforming the construction site into a factory"
What is A4CSEL?
Developed by Kajima Corporation, A4CSEL (pronounced "quad-accel") is a next-generation construction production system
with automatic operation of construction machinery at its core.
A4CSEL is based on the concept of operating multiple automated construction machines—with few workers—
in a manner that assures to construction work is performed effectively and safely.
By transforming "qualitative" construction site work (which until now has relied on experience, intuition, and craftsmanship of workers)
into a "quantitative" system based on production engineering,
Kajima is now "transforming the construction site into a factory" by means of A4CSEL.